Term 3, Week 9, 2023 School Newsletter
News from the Principal
Dear Families,
Wonderous work has gone on again over the past weekends by some wonderful people. The new planter boxes have been set up and it is a great new addition to our yard. Further works around the chicken coop are our new Spring project.
The Father's Day stall was a success again this year; thankyou to our Parents & Friends for organising, wrapping and working on the stall across the week. It was wonderful to see all the dads, grandfathers and special people at our Father's Day breakfast. It was a really great way to start our day, so thankyou to everyone who could make it and enjoy that special treat. The reflections by students at assembly show they are keen observers of what each dad likes and his hobbies, along with knowing how much they are loved.
Thanks also to the Parents & Friends for recently completing a lengthy submission fo a new grant to extend our playground; the time spent doing this is very much appreciated. We await the opportunity to add further structures to our playground that will physically challenge the children.
A reminder that Thursday 14th September is the school's Art Show. It will run from 5.30pm to 7.00pm showcasing some marvellous artwork. This is also the launch of the school's cookbook which will be available for purchase on the evening with EFTPOS facilities will be available. There will be drinks for sale and nibbles provided as you spend time viewing some amazing work. We are looking forward to sharing all the amazing artwork the children have created.
The last day of Term Three is Friday, 15th September and classes conclude at 1.15pm. Children may come out of uniform on our Sports Colour Day when they can come in their favourite football or sports team colours. There will be an early lunch of hotdogs that day that we will provide the children.
There has been a new arrival to our community, a heartfelt congratulations goes out Peter, Louise, Henry, Rose and Tilly on the safe arrival of their newest addition baby Thomas Rupert.
I hope you all have an amazing and safe holiday and come back rested and ready for Term Four. School will commence on Monday, 2nd October.
Paul
Father's Day Breakfast
Prev
Showing images
1 - 8
of 20
Next
!!! UPDATE !!!
It has been an amazing team effort to get this put together, for this we thank the P&F Committee and of course all the amazing artists and chefs who provided the wonderful artwork and recipes for this cookbook.
We are looking forward to the launch at the Art Show on Thursday, 14th September.
A reminder that the cost of the book is $25 and EFTPOS will be available on the evening.

Congratulations 💙
Welcome to the world baby Thomas! Congratulations to the Cain family on the safe arrival of your beautiful son.
An Irish blessing:
"May God grant you always a sunbeam to warm you, a moonbeam to charm you, a sheltering angel so nothing can harm you, laughter to cheer you, faithful friends near you, and when you pray, heaven to hear you."
Greetings from Ireland! 🍀
Harry and Maddie have just finished up their Summer holidays, this was their first day back to school. They are both having fun in Ireland, they have so many cousins to play with.
Harry misses all of his friends here at St Patrick's!
Bacchus Marsh Little Athletics
The commencement of the Bacchus Marsh Little Athletics 2023/24 season fast approaching, registrations are now open. You can register online or contact BMLAC Registrar on 0409 322 983.
School Beanie
Our beanies have arrived and are already keeping us warm and toasty!!
As previously advised they are $20 per beanie and available from school.
Parents can purchase directly from the office - or send an envelope with the students. Alternatively funds can be transferred via direct debit to the school's account:
BSB 083 532
ACCOUNT 853 788 944 (NAB)
Please reference using surname and beanie.
Playgroup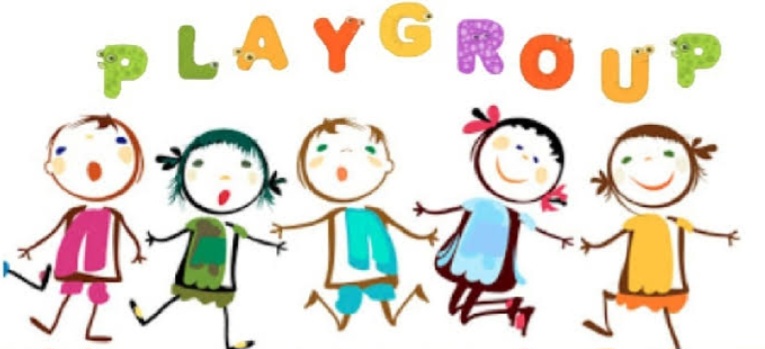 Playgroup is a fun and relaxed opportunity for children, parents, families and communities to come together for play and social interaction.
It is an inviting and relaxing atmosphere and all families are welcome to join in, it is held from 9am until 10.30am every Monday in the school hall. Heaters are turned on, it will be warm and toasty, tea and coffee making facilities available.
If you have any questions please don't hesitate to call the office on 5368 9495.
Damascus College Information Session
Gordon Parish Mass
Please note: Vigil Mass every 4th Saturday at St Brigid's- Ballan at 6pm
(No Sunday Mass when Vigil Mass scheduled)
1st Sunday

2nd Sunday

3rd Sunday

4th Sunday

5th Sunday

Vigil Mass

Saturday 6.30pm

Dunnstown

Springbank

Dunnstown

Ballan/Clarke's Hill

Springbank

Sunday 8.45am

Gordon

Bungaree

Gordon

Gordon

Bungaree

Sunday 10.30am

Ballan

Ballan

Ballan

Ballan
School Term Dates
Gordon Shop Hot school lunches available every Thursday (unless otherwise advised)
Term Three Dates
Thursday, 14th September - Art Show - 5.30pm - 7.00pm
Friday, 15th September - Last day of Term 3 - concludes at 1.15pm
Term Four Dates
Monday, 2nd October - Commence Term 4
Thursday - 19th October - School Closure Day - School Review
Tuesday, 24th October - Grandparents Day - 9am-11am - details to follow
Friday, 3rd November - Mission Day
Monday, 6th November - Curriculum Day - School Closed
Tuesday, 7th November - Melbourne Cup - Public Holiday
Monday, 20th November - Foundation Orientation Day #1 - 9.15am - 11.45am
Monday, 27th November - Foundation Orientation Day #2 - 9.15am - 11.45am
Monday, 4th December - Foundation Orientation Day #3 - 9.15am - 11.45am
Tuesday, 5th December - Adventure Park - Year 5/6
Wednesday, 13th December - Whole School Christmas Lunch
Thursday, 14th December - Whole School Mass - 2pm - 3.30pm
Thursday, 14th December - Year 6 Graduation Dinner
Friday, 15th December - Last day of Term 4 - concludes at 3.3opm
Pastoral Care
Pastoral care is key to our strong sense of community across the School. There are many threads to the programme – both formal and informal – and all have the intention of addressing the well-being of each student at their individual point of need.
Vivian Lunt is the Pastoral Care Worker at our school. She is a qualified and a very professional and caring Pastoral Care Worker employed at our school every Thursday.
Vivian works with individual children on request, small groups and parents and families as required. All interactions remain strictly confidential.
If any family would like to access this service, either for themselves personally or their child, please contact the school office to arrange an appointment with Vivian.
Music lessons